Mesquite Beans and Your 2019 Health Resolutions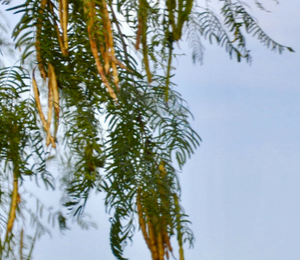 Are you ready to make 2019 a year to remember? Are you dedicated to improving your health this year?
Well, the good folks at Cappadona Ranch want to do our part in supporting you in this wonderful endeavor. You may be wondering, "How can Cappadona Ranch help me to stick to my health goals?"
Glad you asked! Here at Cappadona Ranch, we are absolutely mad about mesquite beans. And not just because they are the key ingredient to all of our delicious products. No!
We also love mesquite beans because they're good for you too. These little seeds truly pack an impressive nutritional punch. Rich in protein, calcium, potassium, magnesium, iron, and zinc, our mesquite bean based products can be a real game changer if you're looking for the right ingredient to spice up your favorite meals.
Eager to find out how healthy mesquite beans can be? Then consider the following…
Mesquite Beans? You Can Eat Those?
If you're new to the world of mesquite bean products, then you might not be aware of how amazing mesquite trees and mesquite beans can be. Native to the southwestern United States, and found in abundance throughout Texas, mesquite trees are known for their ability to survive the harsh elements of the southwest and usefulness for a wide variety of things.
For instance, generations of Native Americans of the American Southwest used mesquite trees for food, shelter, tools, weapons, fuel, medicine, and even clothing. Even early settlers in Texas continued to use mesquite wood because of its durability.
Of course, here at Cappadona Ranch, we are absolutely obsessed with mesquite tree beans. These edible seeds, which come in pods, have been used throughout history and have gained some attention in recent years because of how healthy they are.
From our scrumptious Cappadona Ranch Mesquite Bean Jelly to our one-of-a-kind Mesquite Bean Flour - and every one of our products in between - you're sure to reap the health benefits of our amazing mesquite bean products.
The Amazing Healthiness of Mesquite Beans
Mesquite bean flour is gluten-free, which makes it the perfect baking substitute for those of you who suffer from gluten allergies. But no need to worry. Gluten-free does NOT mean taste free. Mesquite bean flour has a uniquely nutty flavor that really gives life to a wide variety of dishes.
Mesquite bean flour has a solid protein content which helps with building bones, muscles, cartilage, skin, and blood. As a macronutrient, protein is essential to your health.
Mesquite bean flour is extremely low fat, is low in calories, and has zero cholesterol. If you're looking for the right meal enhancer, Cappadona Ranch Mesquite Bean Flour can really do wonders in helping you reach your 2019 health goals.
Mesquite beans (and flour) are full of omega-3 fatty acids which helps to lower inflammation and can have a positive impact on your cardiovascular system.
Mesquite beans and flour have a high solute fiber content which improves digestion and which can help to protect against colon diseases.
Mesquite beans have solid amounts of important minerals such as calcium for bone health, magnesium for enzyme production,  potassium for water regulation and muscle recovery, as well as zinc, which is great for boosting your immune system.
How You Can Use Cappadona Ranch Mesquite Bean Products
Our mesquite bean products are all scrumptious with a nutty, cinnamon-like taste which goes exceedingly well with a number of dishes. Our Mesquite Bean Jelly perfectly compliments many barbecue foods and our Mesquite Bean Flour can be used in a variety of ways including:
Used as a substitute for white flour when baking.
Added to your favorite smoothies for a highly nutritious snack.
Infuse your favorite yogurts, sauces, or even cereals with mesquite bean flour.
If you're interested in additional Mesquite Bean Recipes, you can finally plenty here.