8 Types of Mesquite Trees Across South America and In Your Own Backyard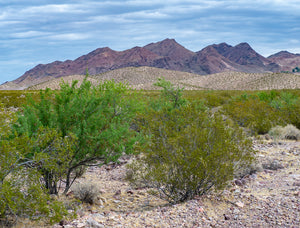 Mesquite trees are among the most common kinds of vegetation found across the southwestern United States, Central, and South America. In fact, if you live in McAllen or elsewhere in the Rio Grande Valley, you probably have some growing in your own backyard!
Modern farmers aren't the only ones who noticed how plentiful these shrubs are in the South. Native people across these arid areas included mesquite bean pods as a staple of their diet. Nowadays, mesquite bean flour, mesquite roasted coffee, and jellies are a great gluten-free, diet-friendly alternative for people across the southwestern USA, Mexico, South America, northern Africa, and eastern Asia.
Today, Cappadona Ranch will list 8 types of mesquite trees found in various regions throughout the Americas.
Velvet Mesquite
Velvet mesquite trees, specifically, are one of the most common types of trees found in the deserts of the southwestern U.S., but can also be found in the Mojave, Sonoran, and Chihuahuan deserts. These trees can grow up to 25 feet high and 35 feet wide with a deep root system that allows them to thrive in dry climates. These trees bloom with yellow-green flowers in the spring and lose their leaves in the winter. With their bright yellow pods, velvet mesquite trees are essential for both human and animal consumption everywhere they grow.
(Prosopis Glandulosa) Honey Mesquite
Prosopis Glandulosa, also known as honey mesquite trees, can be found in the southern U.S. as well as northern Mexico. Like their velvet cousins, honey mesquite can grow even in the driest of regions. This particular type of mesquite is often grown ornamentally and can spread as wide as 40 feet while extending no more than 3 feet into the air. These trees also grow yellow flowers, but their blooms are accompanied by thorns. Our mesquite beans come from these trees, and they are one of the sweetest.
Screwbean Mesquite
Known by many names including the American screwbean, tornillo, Fremont, as well as the screwbean mesquite, this type of mesquite tree can also be found in the southern U.S. and northern Mexico. A relative of the pea, these trees tend to be found in soil that is damper than that preferred by the velvet and honey variety. As the name implies, these trees can be identified by their distinctive screw-shaped beans protected by thorns.
Prosopis Juliflora
These mesquite trees are thorny and evergreen and can be spotted in South America, Mexico, and the Caribbean. However, it has also become an invasive species in Africa, Asia, and Australia. You may have heard of this particular tree called bayawonn in Creole, bayahonda blanca in Spanish, or bayarone francais in French. The flowers and pods of this tree are both relatively long, and the trees themselves can grow up to 39 feet.
Chilean Mesquite
Native to South America, the Chilean mesquite is a thornless variety of the plant, making it an excellent ornamental tree for landscaping in arid climates. With fern-like foliage and twisting branches, this tree is truly an interesting addition to any garden. Unlike some of its more deep-rooted relatives, this tree requires regular watering.
Creeping Mesquite
Also known as the Argentine screwbean or creeping screwbean, this tree is more shrub-like, growing only to about 9 feet high. With waxy leaves and sharp, white spines, these trees also produce screw-shaped pods in a bright yellow color. These trees also have a wide root network that helps them survive in arid areas.
White Mesquite
Found primarily in South America, the white mesquite tree is thorny with a short trunk and canopy that can grow to almost 50 feet high. The white mesquite is widely known for its nutritious pods used to make gluten-free flour. It is worth noting that these trees can also be cut down for use as flooring, furniture, paving blocks, and wine casks.
Black Mesquite
Evergreen and featuring a rounded canopy, the black mesquite tree is native to South America where it grows in clay and alkaline soil. With a maximum height of a whopping 52 feet, most black mesquite trees grow between 13 and 32 feet high.
Cappadona Ranch: Here for All Your Mesquite Bean Needs!
The history and species of mesquite trees are fascinating subjects, but you don't need to be a horticulturist to enjoy some delicious mesquite bean treats.
We here at Cappadona Ranch bet that one bite is all it will take for you to fall in love with our mesquite bean jellies or a mesquite bean flour-based dessert!
Scroll through our online shop to find yourself some diet-friendly mesquite bean treats or give us a call at (956) 867-1819.