Mexican Mocha Recipe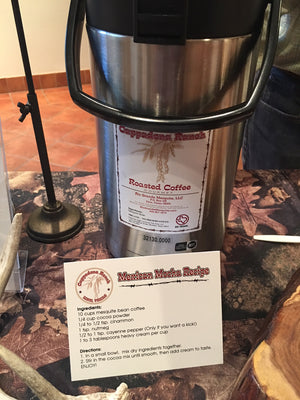 If you want to add a little zing to a seasonal favorite, then this recipe is just the one for you. Add some Texas flavor to your holidays!
Ingredients:
10 cups mesquite bean roasted coffee
1/4 cup cocoa powder
1/4 to 1/2 teaspoon cinnamon
1 teaspoon nutmeg
1/2 to 1 teaspoon cayenne pepper (Only if you want that Texas kick!)
1 to 3 tablespoons heavy cream per cup
Directions:
In a small bowl, mix dry ingredients together.
Stir in the cocoa powder with your mesquite bean coffee until smooth.
Add cream to taste.

ENJOY!