Mesquite Bean Jelly with Goat Cheese, Prosciutto and Basil over Bagel Crisps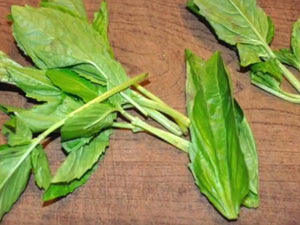 Ingredients:
1. Basil (Chiffonade approximately 20 leaves.)
2. Prosciutto - 6 ounces or sixteen slices
3. Goat cheese - 8 ounces
4. Cappadona Ranch *Mesquite Bean Jelly
5. Bagel Crisps (2 - 7.2 oz bags)
6. Olive oil 4 TBS
7. This will make about 50 - 64 canapés.

Directions:
1.  Spread a little bit of all of oil on your bagel crisp.
2. Next , spread approximately half a teaspoon of goat cheese on your bagel crisp.
3. With a spoon spread about half a teaspoon of your favorite Cappadona Ranch Mesquite Bean Jelly.
4. Cut and roll your prosciutto and add one piece to your bagel crisp.
5. Finally, sprinkle basil over the top of each crisp.