Out with the Old, In with the New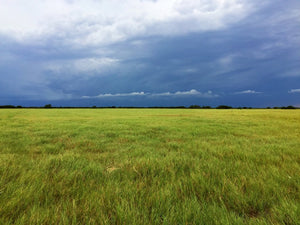 2017 has just begun and boy are we excited. For those of you who have been fans for some time now (and for all those new to our delicious gourmet treats and drinks) Rio Grande Mesquite has officially become - Cappadonna Ranch.
Yes indeed.
We were so ecstatic about the new year that we upped and changed our name and we got a new website.
But don't worry, that doesn't mean that any of our unique, one-of-a-kind flavorful jellies, coffees, or teas have changed. You can still expect to find only the best mesquite bean products this side of Texas, only now you'll be able to find and order our products easier on our new online layout.
And if you're looking for a new adventure, then add some of our gourmet products to your daily diet. Our Mesquite Bean Jelly with Chile Pequin is sure to spice up your new year with it's earthy sweetness, and then KICK it into overdrive with a bold new flavor unlike any you've ever tasted before.
If 2017 is the year you try new, healthy foods and drinks, then why not give our Mesquite Bean Roasted Coffee a try? This organic, homemade brew is a perfect replacement for those of you tired of that same ol' boring cup of joe. The mesquite pod provides your body fructose, which gives you a natural light uplift, but without all the jitteriness associated with caffeinated coffee. It's even safe for those with diabetes to drink!
Are you as eager to get 2017 rolling as we are?
Keep coming back to our blog to find delicious recipes, to read more about our products, and to find out where we are headed in 2017.
Cappadonna Ranch - same great taste with a brand new twist!